Vincent D'Onofrio to return
for final season of 'Law & Order: Criminal Intent'
"Law & Order: Criminal Intent" will return for a 10th and final season next year.
And Vincent D'Onofrio, the show's star for eight seasons as Detective Robert Goren, will be back for the eight new episodes.
USA honcho Jeff Wachtel said the series from executive producer Dick Wolf will get a world-class farewell. In a release, Wachtel also made an unusual hint: "Dick and his team promise to create a major event for television with incredible surprises. The plan is for this to be the series finale, but with a Dick Wolf franchise, one really never knows until it's over."


Source: http://blogs.orlandosentinel.com/entertainment_tv_tvblog/2010/09/vincent-donofrio-to-return-for-final-season-of-law-order-criminal-intent.html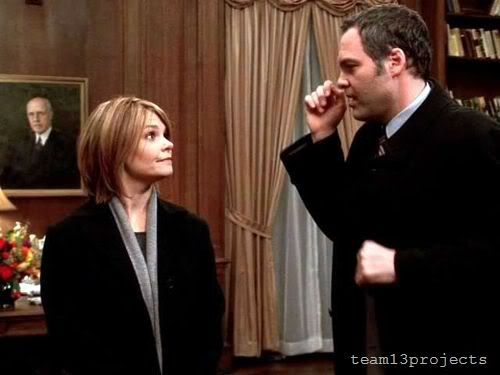 Associated Press
09/21/10 5:31 PM EDT
Eight new episodes will air in 2011 and are intended to wrap up the series, USA Network said. But a USA executive and Wolf indicated that might change. An air date for "Criminal Intent" wasn't announced.