I was watching a LOCI marathon on USA and found myself wondering if I were able to make the schedule off all the seasons which 5 epis would I chose. There are so many moments that took my breathe or made me laugh or yell at the screen I realized there were so many choices. So in no particular order here is my lineup...
The Vanishing Act
In a season so full of heavy and intense themes this bit of happiness on our beloved face made me long for his carefree days. When he would sooner play with the things in the room as he grilled the suspects and amuse himself. It made me smile for the rest of the week to think of the joy on his face and in his eyes when he showed Eames the tricks and she wasn't pouting anymore but smiling back, it was well 'magical'.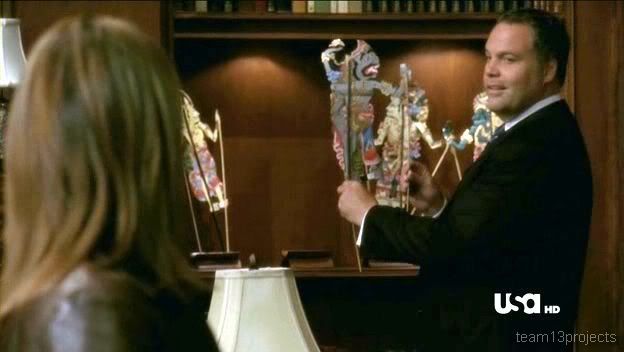 Self-Made
This one is in a tie with the first for similar reasons, he got to be my playful Bobby but more than that, it was SO WELL written and acted so well that it was like eating a sinfully rich and delicious brownie, you can't just gulp it down and be done, you must savor every morsel and fully appreciate the flavors!
Untethered
If you happened to be living in a cave for the other six seasons of the series this one would prove to you beyond a shadow of a doubt that this man was robbed of his Emmy every year!
Smothered
I thought in this episode not only did we start to truly see the scope of Goren but D'Onofrio had too and the rest as they say is history...
Semi Detached
Gotta tell you when he circles here like that I get goose bumps! That and I have this delusional fantasy of sitting across from him at a diner, sue me!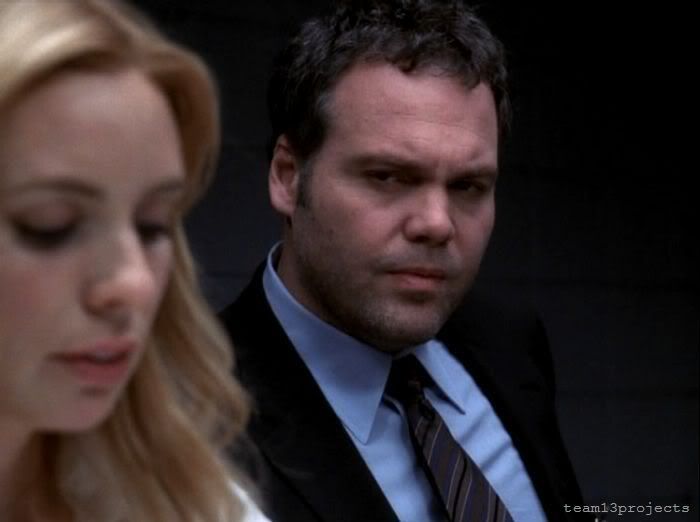 Anti Thesis
You can't have Sherlock Holmes without Moriarty therefore you can't have Goren without Nicole! And so their dance began!
Well that's 5 I would love to see what do you all think? Love to hear about your five, course me being me picked six but hey I always have been an overachiever!