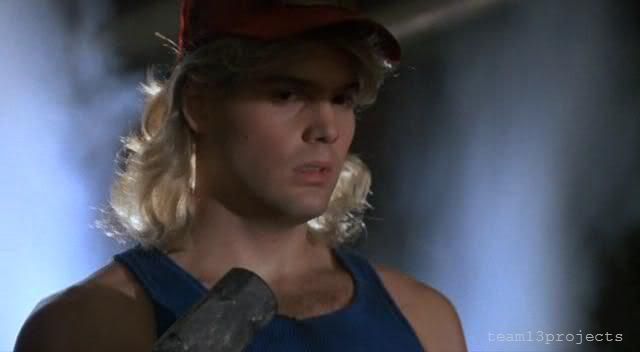 Seems like every other day the powers that be are bringing a new superhero comic book character to life on the silver screen and I can't seem to keep up. My brother called me the other day excited about the new Thor movie? Said I should look up the new guy and take a look that he was the ultimate Thor?! WTF?!
Now I know for a fact that when I think of the ultimate Thor I see the guy in the picture above. This is the ultimate Thor for me. But in actuality our beloved is a tad older now, he doesn't fit into the Thor role anymore. Which made me think, what superhero would he have been perfect as now or then?
I actually think he would make a great Sgt. Nick Fury. Ex soldier, graying at the temples, tall and strong and not the goodie two shoes of Superman, not dark and brooding like Batman. Or do you think he would make a better villian? I adored his embracing the sinister as Moriarty, he seemed almost gleeful. As for serial killers we all know he had the charisma and power to make us all secretly desire Carl's alter ego. Maybe you aren't into Superheroes or that genre at all, maybe you regret that he hadn't taken a role as a pirate? I regret that he never took on the role of a vampire. Picture that image for a moment. He has already proven himself hot with pale skin, imagine those lips curled back and baring fangs about to bite into you. But I've gone off the subject again, he makes me ramble sometimes my apologies. What Superhero or more mainstream role do you wish he would have chosen in his career?

I can't wait to hear what you all think, the vixens are a very creative and intelligent bunch and I am never disappointed by the ideas you all come up with.