Wishing you everything that brings you happiness today and always!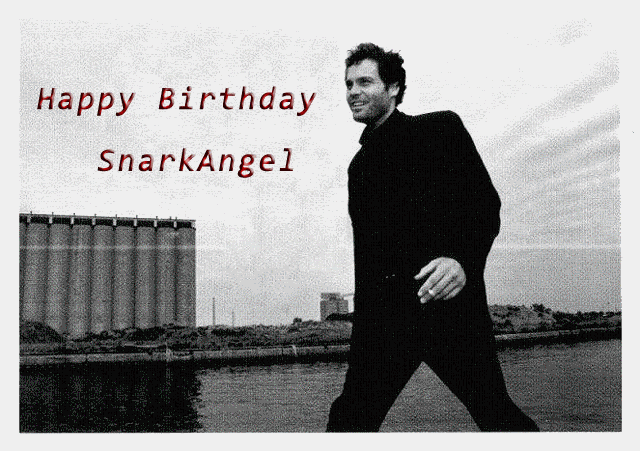 And now, dear Snark, please tell - could it be that you already celebrated your Birthday last night?
Hmmm ....?
I ask you this because somebody has, in fact, left a very special birthday card for you.
And it seems clear, that he would like to invite you
to another private party.

Click on him if you wanna read his message.
Kiss on left cheek, kiss on right cheek, and a big birthday hug.