I think everyone remembers that scene from the Wizard of Oz where Dorothy clicks her heels three times and says "There's no place like home", "There's no place like home", "There's no place like home". Well, that's what kept flashing through my mind when Vincent repeated (twice) that he was "happy to be leaving". Really? Because all I can think is "There's no CI without Bobby", "There's no CI without Bobby" and I wish I could click my heels and change the future. But alas, my ruby slippers do not possess any magical powers. Damn!

Even though it kills me to see him go, his interview on the USA Network was so touching. Vincent is so modest about his skills and speaks so lovingly about his craft. TV may be a difficult medium but he handled it as though it was the most natural thing in the world for him. Can you imagine that he felt the show made him a better actor, because I have always found him to be brilliant. I loved how he discussed the complexities of working on a TV script as opposed to a film script; how a film script is more like a play divided into various acts whereas a TV script is a one act production. Vincent is a consummate actor and as he said in the interview an actor has to be agile of mind (and body) to do the numerous transitioning scenes and keep up with the grueling schedule.

He was so adorable when he talked about the defining moments for him. I was thinking well there are so many defining moments (his mother, his father, Nicole, Declan, etc), but for Vincent it was the Goren lean and playing games with the perps. God, how cute was he when he talked about it, that little boy smile, the twinkle in his eye. Woof!
(interview -> here)
I almost giggled when he mentioned surfing more, somehow I never pictured him as a surfer boy. Although I'd loved to see him stripped down to his birthday - whoops -
bathing
suit. And while we're on the subject of his body how great did he look. He looks amazing, the blue check shirt over a dark tee shirt, yummy, his beautiful face and that relaxed demeanor would make any Vixen swoon. He looks so healthy and happy and down right sexy!
As Diane so often says, just when I think I couldn't love him anymore he does an interview that make me fall even harder for him. The adoring way he spoke about his family, that sly smile when he said he had no plans for the future and that 'look right at the camera, no blinking response' "I'm happy to be going" makes me want to reach through the screen and hug him.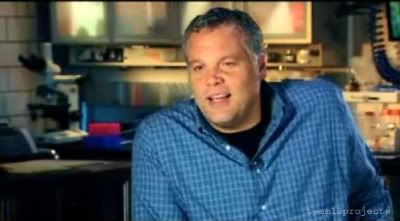 Oh well, even ruby slippers won't save my favorite show, but my favorite actor will go on making wonderful films and providing his fans with his own kind of magic, the kind you can only find on the big screen. Thank you Vincent for eight wonderful years.

Post by Jazzy & Artist