In 1984, Vincent became a full-fledged member of the American Stanislavsky Theatre,
appearing in "The Petrified Forest", "Of Mice and Men",
"Sexual Perversity in Chicago" (wouldn't you die for a chance to see Vincent in that play?),
and "The Indian Wants the Bronx." Then he made his Broadway debut in "Open Admissions".
He starred off-Broadway in Sam Shepard's "Tooth of Crime" (aka "Second Dance").
(click to enlarge)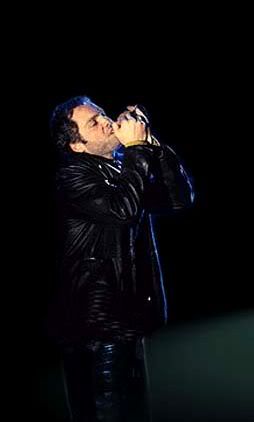 Vincent in black leather is one of the hottest "things" I've ever seen.