Caps by Jazzy, who is writhing in pain from a toothache, although she used more colorful language than I did.
From the USA Newsletter: "In this week's brand new episode of Law & Order: Criminal Intent... Two young brothers endure the insanity of their mother until she dies under questionable circumstances in a bathtub. Twenty years later, when the elder brother is confronted with the reality of a life he has sought to leave behind, he kills his brother. Detectives Goren and Eames follow the clues that lead them through a multitude of assumed identities."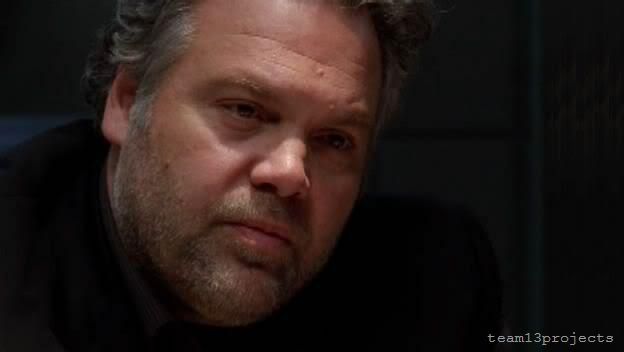 Sound familiar
- a mother who has a history of insanity (schizophrenic) which in turn leads to brother issues. This should be right up Detective Goren's alley. Talk about relating to the perp, he's got it in spades. Once again our beloved Bobby has to endure the painful memories of his childhood. Glimpsing into his own painful history opens up old wounds but also provides him with insights into the killer's pathology. That is why he is a brillant profiler, he can get into the perp's head.
It is evident that the old Bobby is slowly but surely resurfacing; the confident swagger, the pensive glances, his presence and command of the interrogation room are all signs that he has started to heal. Then there's his "look" - the beard is back (yeah), his hair is fuller and curly and he's so handsome and powerful looking.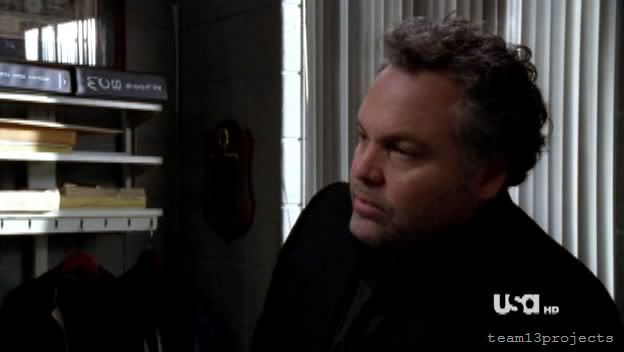 Two items of note (in my opinion) take place in the interrogation room. The first is when he speaks German (I love it when he speaks a foreign language) and the second is when he says to the perp "isn't he all you had?" referring to his brother. All I could think of was when he himself spoke those words last season (Frame episode) "She thinks Frank is all I have" referring to Nicole Wallace. I swear at one point he looked as though he was teary eyed at the loss of his brother. Looking at those photos of the two brothers must have brought back vivid memories of happier times. It was so touching. He really knows how to break your heart and tear down your defences. All in all a great show and a sweet tribute to his own life and how he too could have led a different life if not for his own personal fortitude and strength of character.
What's your take on last night's show?