guest post from artist
Sherlock had a famous one, MacGyver had a relentless one, Bobby had one of the few female ones. What did they all have in common?
A Nemesis
. That person who doggedly plagues them and eludes capture through cunning, intelligence and expert gamesmanship. Sherlock Holmes' Nemesis was Professor Moriarty, even Sir Arthur Conan Doyle couldn't kill him off although he did try – Reichenbach Falls sound familiar?

Professor Moriarty

Sherlock Holmes & Dr. Watson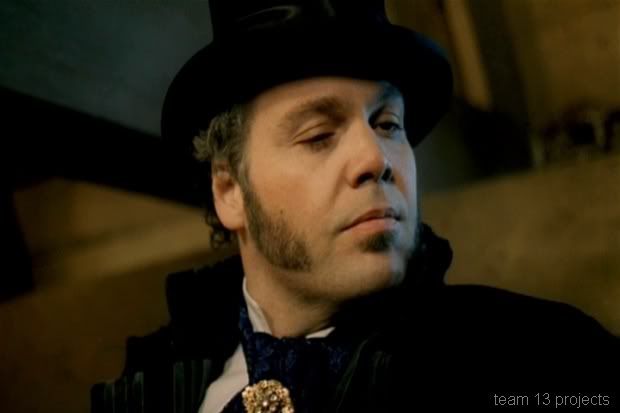 MacGyver had Murdoc the psychopath who wanted to control the world and was always up to some diabolical plot. Every time MacGyver thought Murdoc was dead he'd reappear like a bad penny. Some psychopaths just won't die! Freddie Cruger being one of them!

How appropriate that Detective Goren should have a female nemesis. The sexual tension between them was titillating and undeniable. Nicole the beautiful temptress, the lovely spider who kills her victims with poison just like all good spiders. She was sharp witted, sharp tongued, cunning, intelligent, beguiling, belligerent and devious. How could Detective Goren find her anything other than fascinating, complex and a challenge, someone who had to be put in her place, a worthy opponent for our brilliant detective.

At times it seemed as though Bobby wanted to reform her and discover "the promise of that sparkling little girl" that girl who died years ago at the abusive hands of her father. It was exciting to watch them match wits with one another, like watching an intricate chess game played by two equally brilliant opponents.
But alas, Nicole is gone, a heart in a box, never to return.
I for one will miss the cat & mouse game between them. The sexual innuendo, the teasing and tempting one another was enticing. Each one trying to lure the other into their web, Bobby's web was a jail cell, Nicole's web was a coffin.
Gone but not forgotten OR like so many other Nemeses is she destined to return?