I just love kisses! Chocolate ones, French ones, wild ones, innocent ones, hot-blooded ones ... you get the idea. I also enjoy watching screen kisses. But what makes a
memorable
screen kiss? And what makes a
scandalous
kiss? Is it the passion, the circumstances, the unpredictability, the dialogue before, the sexiness or eroticism, the cinematography...?
Although regarded as
disgusting
and
scandalous
and prompting demands for censorship, May Irwin and John Rice re-enacted a lingering kiss for Thomas Edison's film camera in this 20-second long short, from their
1895
Broadway stage play
"The Widow Jones"
.
It was the first film ever
made of a couple
kissing
in cinematic history, and became the most popular film produced that year by Edison's film company.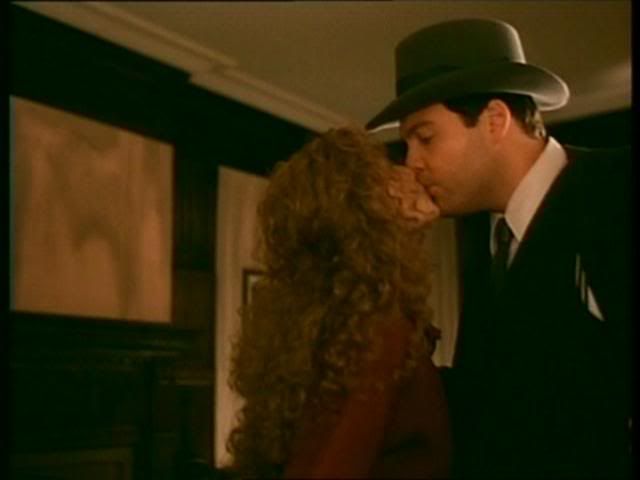 ... and another memorable screen kiss:
The first Best Picture winner
"Wings" (1927
)
was also noted as portraying the first on-screen male-male kiss on the lips, when a handsome young soldier John "Jack" Powell (Charles "Buddy" Rogers) placed a lingering kiss on the mouth of his friend David Armstrong (Richard Arlen).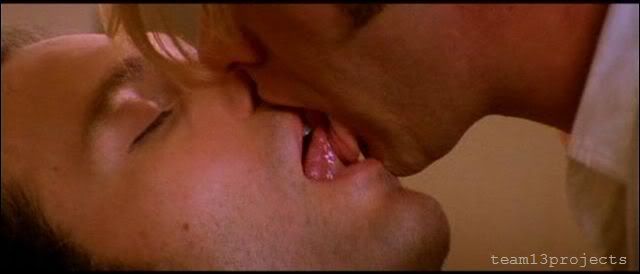 "
The Four Horsemen of the Apocalypse" (1921)
This long war epic featured Argentinian Julio's (Rudolph Valentino)
sexy - but forbidden - tango dance
and kissing scene
in a smoke-filled Argentinian cantina.
My Granny still swoons for that kissing-scene! (And for Rudolph)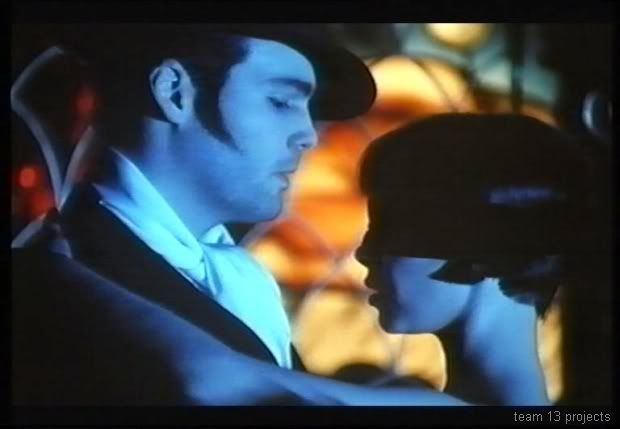 "From here to Eternity" (1953)
has always been
most famous
for its clothed, entwined beach embrace and forbidden kissing between Army Sergeant Warden (Burt Lancaster) and adulterous Army Captain's wife Karen Holmes (Deborah Kerr) in the churning Hawaiian waves that covered them, on a summer night on a deserted sandy beach; after their clinch, she rose, pranced up the sand, and collapsed onto their blanket; Warden followed and stood above her, dropped to his knees, and found her lips in his, and then Karen breathlessly spoke:
"I never knew it could be like this. Nobody ever kissed me the way you do".
He asked:
"Nobody?"
"No, nobody",
she replied.
"Not even one, out of all the men you've been kissed by?"
he asked.
"Can't you give me a rough estimate?"
"Not without an adding machine. Do you have your adding machine with you?"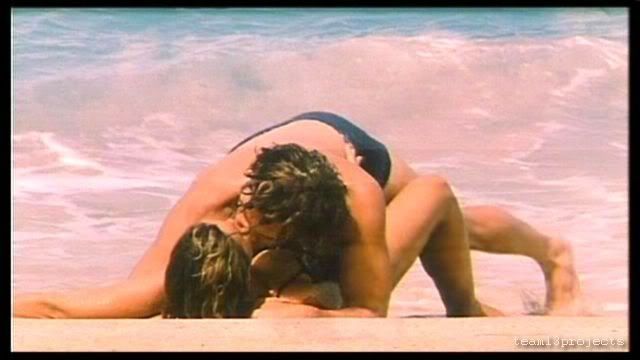 Don't Look Now (1973)
As a prelude to a
scandalous
/
notorious
love scene, a married and grieving couple visiting in Vienna, Laura Baxter (Julie Christie) and John (Donald Sutherland), were preparing for dinner by showering-bathing and relaxing languorously together; she stated:
"You've got toothpaste all over your mouth",
to which he replied:
"Eat if off!"
She responded with a kiss, and a playful stroking of his naked backside as they both stretched out on a bed; the explicit scene of their kissing and love-making was intercut with scenes of them dressing for a night out.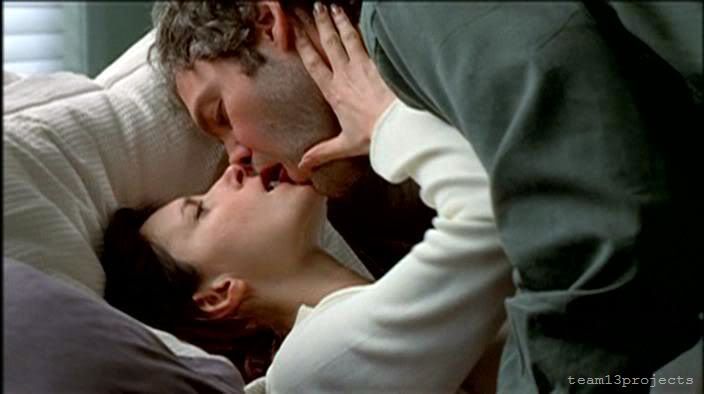 In Werner Herzog's German version of the classic Bram Stoker tale and F.W. Murnau's silent
"Nosferatu" (1922)
, the tortured, bald, rat-fanged and pointy-eared Count Dracula/Nosferatu (Klaus Kinski) first attempted to have Lucy Harker (Isabelle Adjani), and told her as his distorted shadow preceded him into the room behind wide-eyed Lucy's reflection in the mirror:
"You must excuse my rude entrance. I am Count Dracula"
- he then offered:
"Come to me and be my ally... the absence of love is the most abject pain!"
But she refused him.
Later, the pure and virginal Lucy offered herself up sacrificially to the vampire; with a pale face and wearing a white gown, she was lying perfectly still and awaiting his 'kiss'; as he groped her breast with his long fingered-hand, he slowly descended to bite her neck and feed upon her; her ploy to keep him there paid off - the rising sun's light from her window sealed the Count's fate.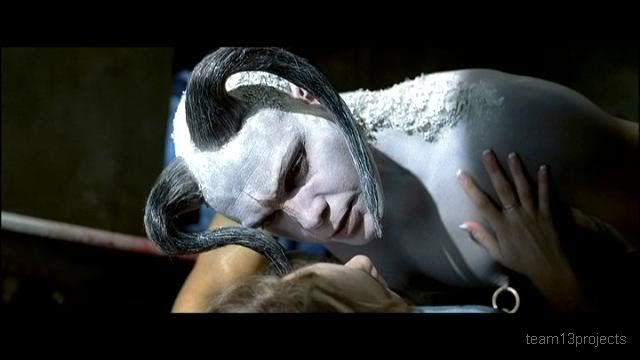 "Sherlock Jr.", 1934
This classic silent movie included a scene of lovelorn projectionist and flustered Detective Sherlock, Jr. (Buster Keaton) kissing his sweetheart (Kathryn McGuire) in the projection booth when he followed and imitated the cues of the leading-man screen actor kissing his girl on the big screen.
"Risky Business"
from
1983
is a sex comedy, with affluent Chicagoan Joel Goodson (Tom Cruise in a star-making role) and hooker Lana (Rebecca DeMornay) in their first steamy encounter as the patio doors flew open and she swept naked into his arms.
(Now that should happen to me and Abbie!)
"A Room With a View" (1986)
In this typically-Edwardian, Merchant Ivory-produced repressed romance, young feisty, passionate and ravishing Britisher Miss Lucy Honeychurch's (Helena Bonham Carter) heart and sexuality were awakened during a chaperoned trip to Florence - after an
unexpected, sensuous and impetuous kiss
in a wheat field by handsome and intense free-spirited admirer George Emerson (Julian Sands), she was forced to break her engagement to prissy suitor Cecil Vyse (Daniel Day-Lewis).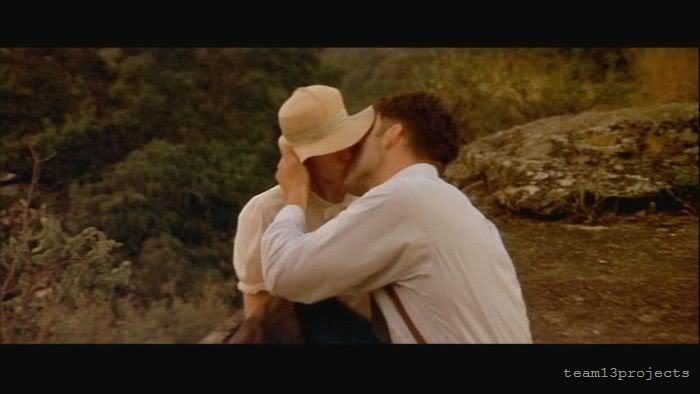 Aaaaw, most memorable is the Prince's gentle kiss of Snow White's red lips for farewell.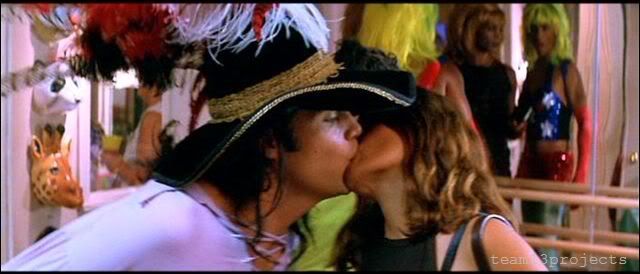 The Sea Beast (1926)
This romanticized silent screen film was loosely based on the Herman Melville tale of Moby Dick; John Barrymore starred as hard-loving, peg-legged roustabout seaman Captain Ahab Ceeley; in one
infamous
scene, four takes of the same kiss-embrace were spliced together to extend the male star's kiss with co-star Dolores Costello (Barrymore's future real-life wife),
who reportedly
fainted
afterwards!
There you have it! And it wasn't even Guy, who kissed her.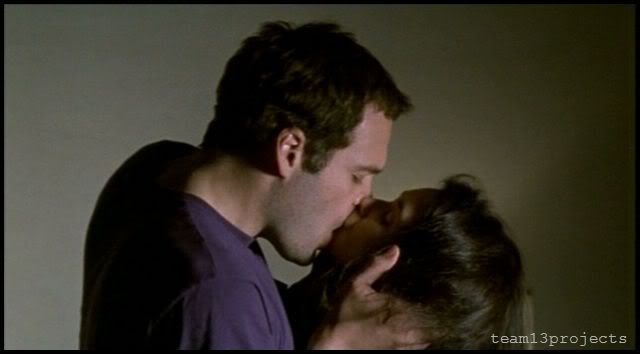 In
"Don Juan", 1926
- the first Vitaphone feature film in which music and sound effects were synchronized and integrated into the film action, it was reported by Warner Bros' press agents that 42 year-old star John Barrymore kissed his two leading ladies, Estelle Taylor (as Lucretia Borgia) and 17 year old Mary Astor (as Adriana Della Varnese)
127
times in this film, plus smooches with other female companions that added up to a grand total of
191 kisses!
Wow!




Is there any chance for a remake?
Who wants to see Vincent in Don Juan's role? Or in any other one?
Yeah, me too! He needs to do more kisses! (at least on the screen)
Have a hot Sunday, Vixens!