The dictionary definition of smile is ....
(Noun) a facial expression in which the corners of the mouth are raised, usually expressing amusement, pleasure or approval as a sign or expression of favor. Commonly used synonyms are beam, grin and smirk.
Whatever your definition is take a look at that smile and tell me that it doesn't make butterflies dance around in your tummy, that it doesn't make you smile back in return. For those of you made of stone or having a VERY bad day or week I will give you another example and I want you to look upon it long and hard. (teehee somehow looking at him long and hard always comes to mind but that's another post altogether but for now let's focus on his smile!) Here goes ...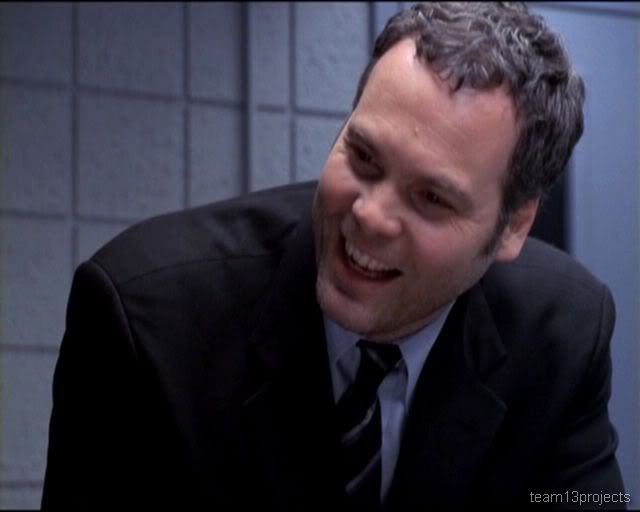 Now do you see what I mean? Sometimes a smile can change your mood entirely, make a bad day a little better or even make an average day a great one. All it takes is a small lip upcurve from the right person and your whole attitude adjusts itself. For me this man can smile and I find myself grinning like an idiot at the screen and wanting to reach out and touch those lips to see if they are as soft and delicious as they seem. So if you happen to be having a bad day take this prescription from Dr. Jenz and take a couple doses of D'Onofrio and adjust your attitude, here's your first dose on me cause we all deserve a better day!

See just what the doctor ordered! Your welcome!