This is a Guest Post from Sean who is a fan of Vincent. He has no blog but you can find him on
facebook
if you want to.
I was born in Regina, Saskatchewan in Canada. I left home when I was 15 and moved to Montreal, Toronto, New York, Dallas, Los Angeles, Vancouver and so on. Each place bringing about a new chapter. I have since moved back to Regina, Saskatchewan about a year and a half ago. In Los Angeles guys easily accepted their homosexuality. In Regina, its not quite like that.
A Few years ago I played Kyle in the movie 'Leather Jacket Love Story.' At that time I was very much like the character looking for love, bored of random sex and wanting exclusivity and deep intimacy with someone who loved me as much as I loved them. Actually I thought this was something everyone wanted.
When you watch films in a collection like this one I'm watching now of a 3 month Film Marathon chronicling the Gay Journey from Childhood (Trevor), the Teenage Years (Beautiful Thing), 20s (Trick/Queer As Folk), 30s & 40s (Brokeback), Middle (Birdcage) to Old Age (Gods & Monsters) ... it really creates an awesome realisation of who we are and the journey you travel if you are gay. I don't think I ever truly understood what 'Gay Pride' was till I created this collection and watched it all in order of a life. It made me see our struggles, our challenges, our quirkiness, our awkwardness, our self loathing, our self denial, our joys, our hopes, our dreams so much clearer then I ever had before.
When I watched Nunzio's Second Cousin it reminded me a lot of what I'm dealing with now - or rather the kinds of guys I'm dealing with now. Like I said before, I always assumed everyone wanted to be in love or find someone to be with.
I never before understood the perspective of 'Rejecting what you love' - which we see with the basher in Nunzios as well as what Vincent D'Onofrio's character said "He used to be like."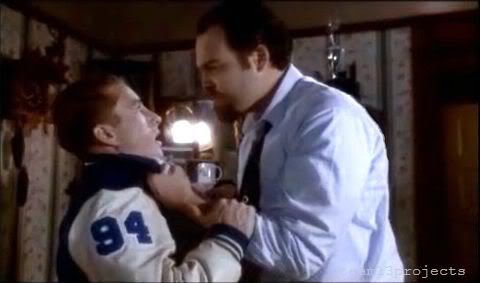 I think I get it now. This is something I'm learning about now living here. I think guys like the basher see us - 'what they love' as an itch they have to scratch - an indulgence. An indulgence they love to sleep with, but hate that they want to do that, or have done that. Sort of like a dieter at the gym on a treadmill. They work all day and night to create this image, this body - then comes us: The piece of cake.
They avoid it and block it out as long as they can till one day they can't take the itch anymore. They get off the treadmill, run over to us, pig out and indulge. Yet after, they are so disgusted that they ate that piece of cake they want to forget it ever happened and now that itch has been scratched and that indulgence been had they can go back on the treadmill, back to their buddies, their wife, the life they think is true.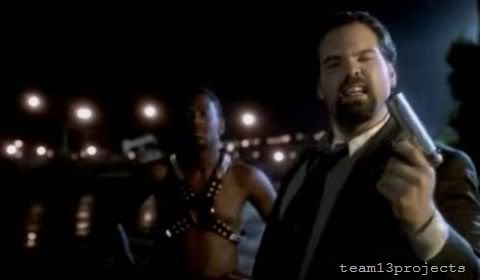 Nunzio's Second Cousin really gives a tell from that perspective. Vincent plays the character who tried to just make us an indulgance but accepted - he likes cake. The basher is still pretending he doesn't.

For this, I found this short film brilliant.

Nunzio's Second Cousin is packed with a lot of good stuff to digest and of course Vincent D'Onofrio is AWESOME. He was awesome in Full Metal Jacket, Mystic Pizza - pretty much everything he does, and he's awesome in this.
It's an amazing thing to take on the journey we do. Not too many can. Sometimes I beam with pride at just how sharp, strong, talented, wise and resilient all of us gay boys and girls are. Some of us are stronger then others though. Some of us came from a different time, a different environment, a different upbringing.

Remember 'Nunzio's Second Cousin' the next time after an awesome night when the next morning that guy treats you like you were an itch, an indulgence - a piece of cake.

Odds are he's just not ready to take on what we do yet, he's just not as strong as you are right now. And that's OK.