"The average man will take a couple of minutes to reach orgasm.
The average woman will take about 13 minutes."
(THIRTEEN, here we go again, Det. Shoesize)
The article was published in a women's magazine and I wonder how the heck they get the results.
Seriously, did they tell these candidates to watch a clock while having sex, and to take copious notes?
"Aaaah Baby i
t drives me crazy when you use your mouth... don't stop now... yeah that's it - Wait! Hold on a second!
We need to change position, I can't see your wrist watch anymore".
"Not a wrist watch I kept telling you it's a fuckin' Rolex!"
Or, when you have rough outdoor sex:
"
Shit! I've told you NOT to slam me against the station clock, bad ass! Now we have to start from scratch".
And how do these couples get paid anyway,
by orgasm or by minute?
Besides, does their tax decleration need to know about that salary?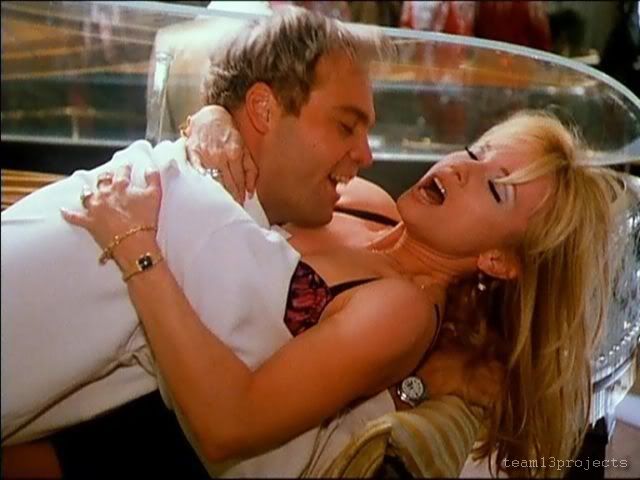 What that article does not tell us is how long it takes between the 13th d'onofing and the 13 x 13th one.
See, that's exactly what a good Vixen just HAS to find out; without fun-killing timepieces
of course!
With Vincent as sex - err - test object!

Don't you agree?

Have A Hot Sunday!