The scent of Spring is in the air and according to Cosmopolitan Magazine I should be a cripple by now from all the sex-capades I'm suppose to have had. Unfortunately, the only workout I've gotten is at the gym. No romping in the bedroom and even my dear friend "BOB" doesn't seem to know where my "G" spot is. So, I decided to take matters into "my own hands" and get some professional advice. The Seattle Weekly had an article recently titled "Maggie's Guide to Gettin' Some" written by Maggie Savarino Dutton. Take notes everyone, because we all know who we want to bring home and wouldn't we all like to get some of what Mr. D'Onofrio has to offer. Make that two thumbs up for me Mr. D.
Let's start with the obvious YOU WILL BE REJECTED, with that happy thought in mind, stay positive and don't give up. Instead "shake it off, order another drink, regroup, and repeat". It reminds me of laundry day - wash, rinse, spin and repeat; if it were only that easy.

These are the six key factors that can close the deal for you:Confidence: I love this line "humans can smell lack of confidence." Its animal instinct - when perusing the bar scene all our senses become heightened, after all you are on the prowl for big game. It's important to project a calm, cool, confident demeanor, Maggie calls it "art of being yourself." Vincent has this in spades, now the trick is for you to remain cool, calm & collected in his presence. So, becoming a quivering bowl of Jell-O when Vincent leans in next to you might ruin your game plan.
Three seconds a word: Make and break eye contact, it can be very coy and sexy. If making eye contact with Vincent remember at some point to look away before fainting into a small heap on the floor. Maggie's rule is to look at someone you're attracted to for three seconds (count to three-Mississippi) if the object of affection hasn't looked away your golden. Don't worry about snappy or clever opening statements, say hello and let the conversation flow naturally, rehearsed lines sound forced. That is if you can squeak out a sound at all with him so close to you.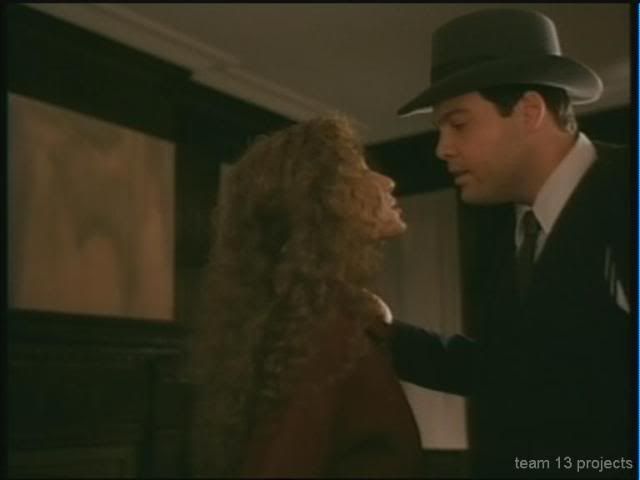 The second first move: Making the first move – traditionally men make the first move because according to Maggie women are 'giving you enough rope to either reel us in or hang yourself." Women want to make sure you're the fish they want on the end of their fishing pole, otherwise back you go. That's right we are that sneaky. With Vincent you know what you're getting so make the first move count. Remember to keep your hands to yourself on the initial encounter. That means you snarkangel, no grabbing please.
Learn body language: Now we're talking, here's where things get interesting. Our gestures are still instinctive and primeval. If we like someone we lean towards them (sound familiar?), when attracting a man, women will show you their neck (in hopes that Vincent will nibble at it & if we get lucky he'll devour it much like a dog's chew toy) and touch their chest with their hands. Other gestures include touching our hands, forearms or thigh; it's even better if he's touching you thigh. You get the point.
Conversation: "Keep it light, don't put on airs, and don't lead with too many loaded questions" like - Would the python like to come out and play? Be yourself; let your personality shine through and show your sense of humor, act as though you were talking to your friends.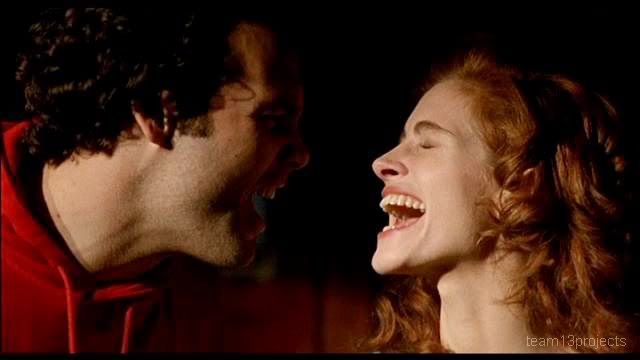 End game: "Have the courage to be direct" however you may want to save the plea of "Vincent, I love you" for at least the second date. Most importantly if you are interested in someone don't walk away without asking the BIG question – asking the person out or for a phone number or e-mail address or his shoe size (that is if reel in someone other than Vincent).
Okay Vixens now you are ready for the bar scene, good luck.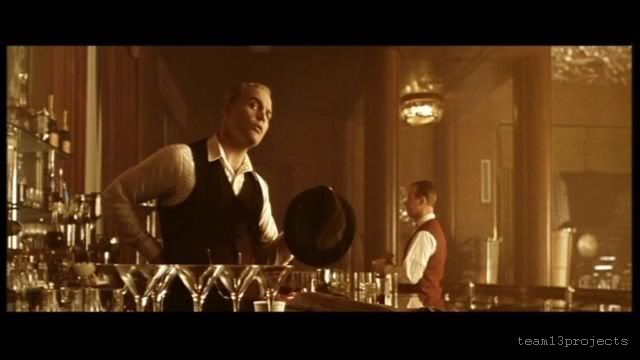 Here's hoping April brings more that than showers for May flowers.
What are your pick-up secrets? Please share.