Can you remember the first time? No not

that

first Vixens! I mean the first time you saw our beloved Sex Machine? Can you remember the movie? Can you remember where you were? Who you were with and what it was about him that held your interest?
For me it was this guy. I saw this in the theatre with three of my friends. I fell totally in love with him. I remember talking about it later. Who was this sexy guy? No one knew who in the hell i was talking about days later! Those eyes, that body! The sexy way he had in a crap role! I was hooked. Then I didn't see a lot of him until this guy came around!
This movie did me in. I remember seeing it and falling in love. I cried my eyes out (still do when i see this movie) But the real deal breaker for me was this one...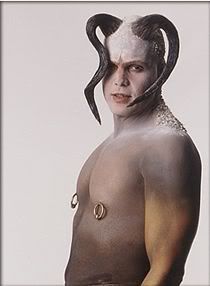 It was this movie. I realized I was a true D'Onofrio addict when I wanted to nail a freaky serial rapist. That's when you know that you have a SERIOUS addict folks!
Since then there have been so many movies, television moments, interviews and everything else but I would like for you to remember back. When you barely remembered his name and share the movie or television show where our beloved stole your heart.